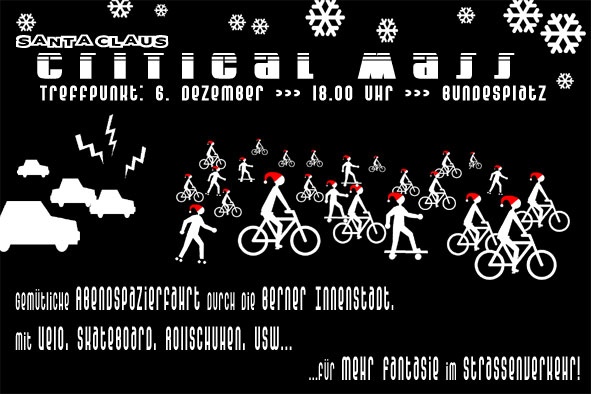 someone [1] is organizing a critical mass in bern at the 6th of december. if you'd like to take part, come and show up on the bundesplatz at 18:00. i'll be there, and hopefully a lot of others too (do you remember the critical mass after the suicmc04? it was so great!)
We aren't blocking traffic; we are traffic.
[1] that's the thing: no one really knows who did it, so no one can be blamed for it.
technorati tags: bike, critical mass, velodemo