as i mentioned in the post below, i played targot.net yesterday afternoon.
targot.net is a project of two guys of the fachhochschule aarau (i forgot the name of one, so both remain nameless…).

the game revolves around modules (on the left) which you have to place on the playground. each module consist of three pieces: the fuse, charge and the shell.
first all participants make their modules, preferably on self-adhesive paper, so they can be placed on walls and alike. when you place a part of a targot, you send the exact place of that module via sms to the gameserver. (something like "put fuse, 1-943, mattentreppe unten, wand" or "put charge, 1-965, rathausgasse 1"). shortly after sending that message, the gameserver notifies all other players where you have put a fuse, charge or shell. then you have to get to that targot-module as fast as possible and add your module (add 1-943, 1987). if you're the third person to add the correct module the targot detonates and you get a point. the first to reach three points wins. easy as a cake.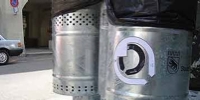 to make the whole thing a bit more interesting, every player also has some blocking modules (the white module on the right) where you can block a targot, so noone can add to it anymore, hence no more points. when you block a targot you earn those modules you block, so in the case on the left, bruni earned a new fuse to place somewhere. because yesterday the game was extremely fastpaced we had kind of a headquarter where 3 laptops were available to take a look at the targot-site, where the whole playground is updated in realtime, so you could see who has placed which module where. it was nearly impossible to keep the overview only on the messages you got on your mobile! so if you saw eight people running around in the old town staring on their mobiles and waving around with pieces of adhesive paper you now know why!
the goal is to get a sponsor for the whole site, so playgrounds can be opened constantly, instead of only on saturday afternoons. just imagine a targot-game distributed over whole switzerland. it would be run over weeks! how cool!
but until then the whole game runs in beta-test-mode, mostly because the whole thing is quite costly. yesterday we've been 8 users playing in the lower part of the old town and the server has been sending out more than 200 short messages to all users, adding up to 40 bucks only for sending those messages.
so, for the moment you can only play targot.net when you grab four friends and everyone pays 10 bucks to play, which covers the cost for the modules and smses.
anyone up for it? i'd love to play it once more and the two inventors need more beta-testers!