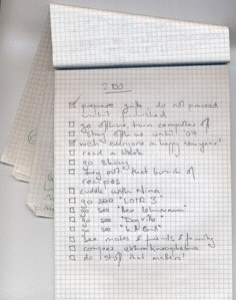 ps: extralineophobia is a definition by pieceoplastic.
ps: i've already seen lotr3, but didn't know when i scanned the pic above, so this one is already done :-)
ps: i told b. today that i'm gonna be offline until next year, and he asked my why.
i spend much too much time on the net, reading all the various pages, and rss-feeds that interest me, but for this holiday season i want to read books, want to watch one of my more than 50 unwatched dvd's or just lie around without spending too much time sitting in front of that little 12" glooming rectangle.
that's why
happy 04 everyone!