well this is amazing.
i thought – now that i'm a teacher – i need something practical to carry my files from home to school instead of burning them on a cd, emailing them to myself or carrying my ibook to school.
so i bought one of these USB-memorysticks with 128mb capacity.
today it was in the mail and i have to say i was truly surprised how small this thingy is (good there was a little hand-leash included :-)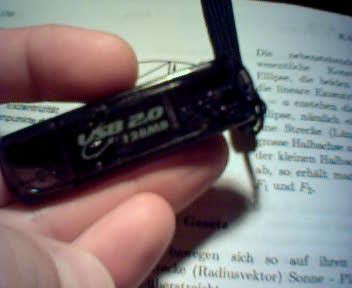 it's about the size of my pinkie .
PS: and don't be surprised that it says USB 2.0 on it. it was the cheapest one on ricardo.ch and it works like a charm on my oldfashioned vanilla-flavoured USB-port :-)